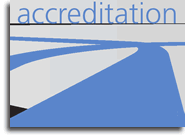 With so many MBA programmes on offer worldwide, quality has become key. The Association's accreditation service is at the heart of our commitment to management education and development. Since its inception in 1967, the Association's objectives have been:
To promote Masters level business education to institutions, prospective students and employers and to increase the supply of and demand for MBA programmes
To ensure that the quality of Masters level business education produces professional business leaders
An accreditation process for the MBA was established to secure these objectives.
Our accreditation is independent, market-driven and international in focus. We assess the characteristics of an institution and its programmes against a set of criteria established by our International Accreditation Advisory Board (IAAB). The senior academics and corporate representatives who sit on the board constantly monitor the accreditation criteria to reflect changes in business and management.
NEW / EXTENDED CRITERIA
The Association took the decision to widen its portfolio of programme-specific accreditation, to include pre-experience Masters in general management (PEMM) and the Doctor of Business Administration (DBA) degrees in addition to the MBA. This initiative was in response to demand from the Association's individual and business school members to safeguard standards of excellence and ensure clarity about the purpose of various general management qualifications in a burgeoning market. In conjunction with this, the MBA criteria were also to be revised to ensure that the MBA maintains its position as the primary post experience, postgraduate degree in general management.
The criteria have been devised by the IAAB following an extensive period of consultation with all institutions offering accredited MBAs and corporates. The criteria are designed to clarify the difference between the aims, inputs, and associated outputs of these degrees.
For Potential Students
Accreditation provides a reliable list of institutions tested for quality
For Institutions
Accreditation gives international credibility to their MBA programmes and an overview of their position against international standards
For the Graduates
Accreditation gives reassurance of the degree's value at a time when the market risks saturation
For Employers
Accreditation guarantees quality. It confirms that to recruit a graduate from an accredited programme is to recruit top talent