Check for accreditation!
The best guide to choosing a programme is accreditation by the Association of MBAs. This will give a reassurance of programme quality. You can then decide which best suits your needs.
What about rankings?
Various newspapers and magazines publish rankings of business schools and MBA programmes. Many of these have questionable methodologies and should not be taken too seriously.
What is an MBA?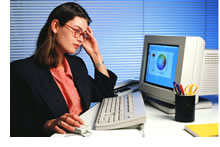 The MBA (Master of Business Administration) degree is internationally recognised and is seen as a passport to a successful management career.
The MBA is the world's most popular postgraduate degree. Around 90 000 MBAs graduate in the US each year. The UK, with over 10 000 graduates annually, produces the highest number of MBAs outside North America.
The first MBA programme was established in the USA in the early 1900s and was introduced into Europe in the 1960s with the founding of IESE in Spain. London Business School and Manchester Business School followed shortly after.
In the USA, full-time programmes are generally two years in length, whilst in Europe, full-time study can take anything from 10 months to two years to complete. The majority of European MBAs take twelve months to complete.
Thousands of universities and colleges around the world offer the MBA today. Increased globalisation and changing lifestyles, has led to schools offering more flexible ways of learning either via distance learning or part-time study.
Whether it's a part-time, modular, distance learning, in-company or consortial MBA you have in mind-the right programme is out there. Many employers now offer the MBA as part of an internal career development programme and have developed strong alliances with business schools and management colleges in order to develop and retain top talent.
With so many programmes to choose from, there is a huge diversity in quality. Helping you to make an informed choice is one of our key roles here at the Association.